For the occasion, video reports on several olive oil producers in the region produced by Huiles et olives, Laurent Badré your olive oil producer lent himself to the camera. He tells you about his job, of his emotional bond with olive oil. Here's something to find out a little more about your producer. Good viewing.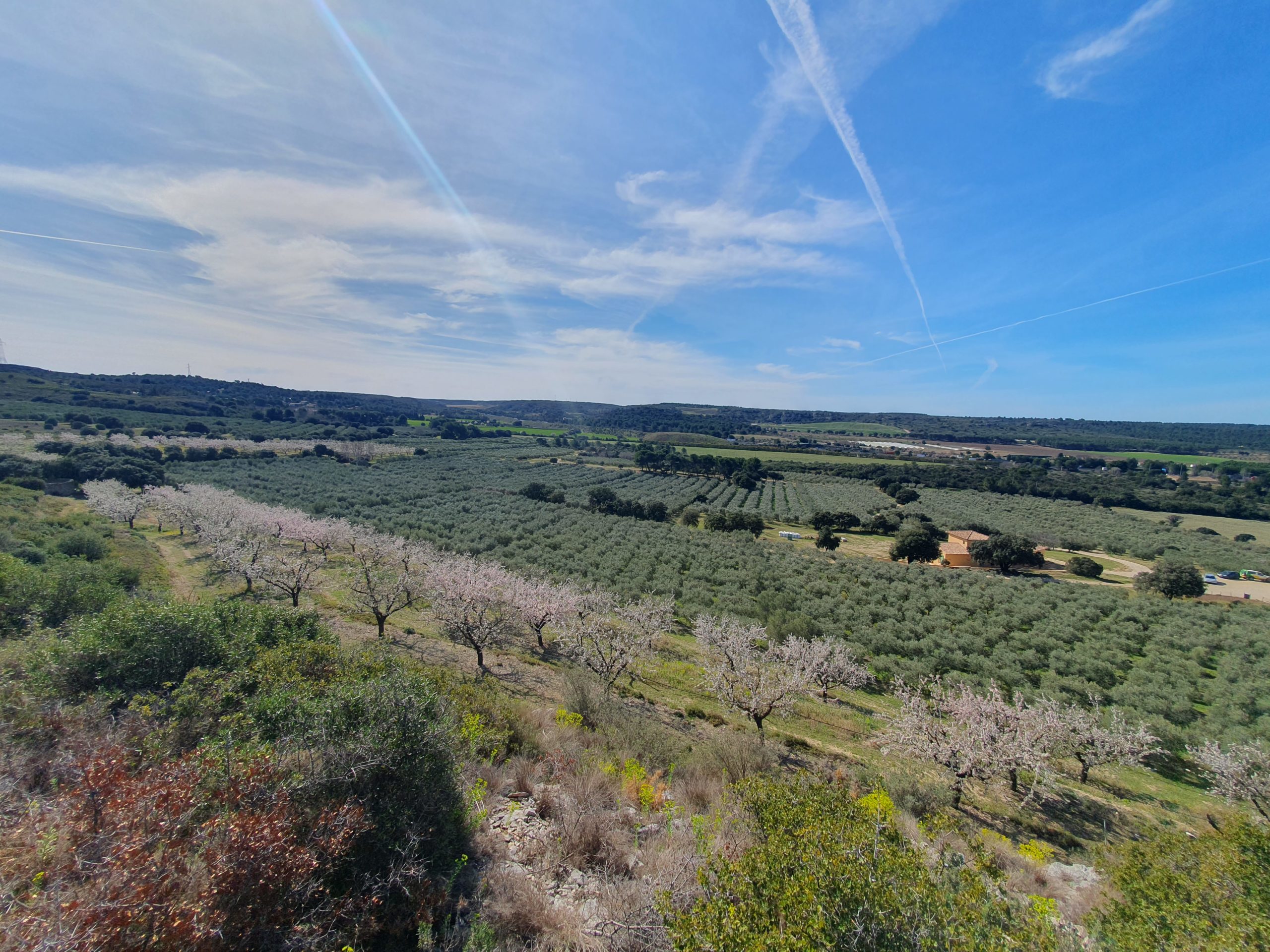 The blossoming of the almond trees heralds spring. The almond tree is one of the first fruit trees to flower. The flower is white or white-pink depending on the variety.. It creates a beautiful landscape ! However, flowering only lasts a few days.. Pollination is carried out by bees. This is why we put beehives in the […]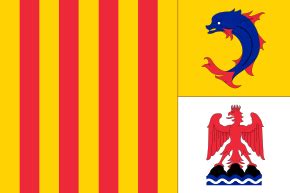 In Provence, during the Christmas meal a tradition perpetuated for years. Since, the 20th century the mention 13 desserts exist. It is linked to the mythical painting by Leonardo da Vinci, " The Lord's Supper ". The number 13, corresponds to the number of characters illustrated in this table. The composition of 13 desserts vary from […]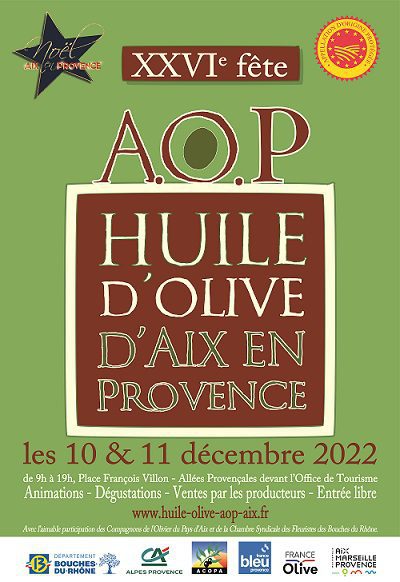 The traditional AOP Aix en Provence new oil festival will take place on the weekend of 10 et 11 December in Aix en Provence on the Allées Provençales. Admission is free from 9 a.m. to 7 p.m.. You can come and discover our new olive oil and meet us.
Open Day at the Domaine on 12 december 2020 The traditional AOP Aix-en-Provence new oil festival is organized differently this year. Usually it is the producers who come to you, in Aix-en-Provence in december, but this year we don't have the right, also we invite you to come directly to us. (Measures and protocols […]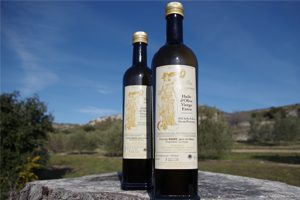 Read the label carefully: if she mentions "EU origin" it is not a French olive oil The labeling of olive oil is very strict, and regulated. There are several mandatory items that must be included: The origin must be clearly defined : the origin of an olive oil is determined by the place where the olives are harvested and […]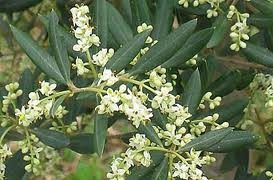 Olive oil has antioxidant properties. True or false ? True. Olive oil derives its antioxidant properties, among others, phenolic compounds it contains, the main ones being hydroxytyrosol and oleuropein. Studies have shown that regular consumption of olive oil may reduce oxidative stress in the body, or damage caused by free radicals1. Il […] Yoghurt and olive oil cake The girls' cake The favorite cake of our 3 girls is a very simple yogurt and olive oil cake ! For the pastry we prefer the sweetness of the old-fashioned fruitiness of virgin oil with matured olives (dark fruity) who brings his little taste of […] Roustide Anchovies Garlic Olive Oil La Roustide de Mamie This small meal was prepared by Laurent Badré's grandmother during the olive harvest – we had a quick lunch to get back to the olives in the nets as quickly as possible. is in no hurry, Roustide de Mamie can be served as an aperitif or as a […]